Christina R. Anslinger, D.O.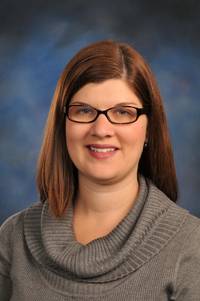 Dr. Anslinger received her education at several schools. From April 1997 to June 1998 she studied at Madisonville Health Technology Center in Madisonville, Kentucky where she made the National Vocational / Technical Honors Society and became a Licensed Practical Nurse. She moved on to the University of Southern Indiana in Evansville, Indiana from August 1998 - May 2002 where she received her Bachelor of Science. Finishing her studies, she received her Doctorate of Osteopathic Medicine at Des Moines University – College of Osteopathic Medicine in Des Moines, IA.
Dr. Anslinger worked as a Licensed Practical Nurse from June 1990 - September 2000. From July 2006 - June 2007 she was in an Internal Medicine Tracking Internship, moving on to the Internal Medicine Residency. Finally, she trained in the Grandview Hospital General Cardiology Fellowship program from July 2009 through June 2012. Immediately after graduation she joined CardioSD.
Dr. Anslinger is certified by the American Osteopathic Board of Internal Medicine and the American College of Cardiology.