Raymond G. Pratt, M.D.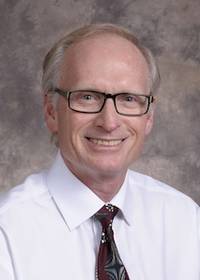 Dr. Pratt was educated throughout the state of Ohio. He received a Bachelor of Science degree from the University of Dayton. After graduating from the Medical College of Ohio at Toledo, Dr. Pratt completed his Internship and Residency at Christ Hospital in Cincinnati from 1981 to 1984. Dr. Pratt completed his Fellowship in Cardiology at the University Hospitals of Cleveland from 1984 to 1986.
Dr. Pratt practiced Cardiology from 1986 to 1993 with CompuCardiology in Dayton, Ohio. From 1993 to 2014, he was with Dayton Cardiology and Vascular Consultants, Inc.
Dr. Pratt is board certified in Internal Medicine, Cardiology, and Interventional Cardiology, and is a Fellow of the American College of Cardiology and the Society for Cardiac Angiography and Interventions. He currently serves as the Assistant Clinical Professor of Medicine at Wright State University.