Robert E. Bulow, D.O., F.A.C.C., F.A.C.O.I.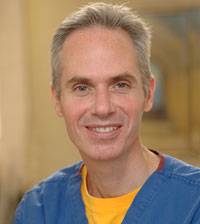 Dr. Bulow was educated in Chicago, Illinois area. He received a Bachelor of Science degree from the University of Illinois, majoring in Biology. After graduating from the Chicago College of Osteopathic Medicine, Dr. Bulow completed his Internship, Residency, and Fellowship in Cardiology with the Chicago Osteopathic Hospitals and Medical Centers .
Dr. Bulow specializes as an Interventional and Electrophysiology (EP) Cardiologist & performs additional procedures such as Angioplasty, Radiofrequency ablation, insertion of pacemakers and ICD's. He is board certified in Internal Medicine, Interventional Cardiology, Cardiology, and Clinical Cardiac Electrophysiology from the American Osteopathic Board of Internal Medicine. He is also certified in Nuclear Cardiology by the Certification Board of Nuclear Cardiology.
Currently, Dr. Bulow serves as the Program Director of Cardiology Fellowship program with Ohio University College of Osteopathic Medicine.